There are thousands of people looking to learn how to start a blog in India for free and earn money blogging!
If you read the recent article by Dinesh about the best ways to earn money online in India you can see he has mentioned blogging as one of the best ways.
I've written many guides about starting a blog and recently did a guide about blogging in India. That guide goes deep in the scope of blogging and also mentioned some of the best bloggers in India.
Blogging is one of the best ways to get online and earn money over the internet doing something you can enjoy. However, without the right strategy, your blog will die as you might like most people who gave up their blogs due to not making any money from blogging.
In my guide to earning online in India, I have listed blogging as the #1 way to make money. Because it is the easiest and most viable way to get started online.
There are hundreds of online business ideas which you can start but best is to start a blog. Because it will teach you how to get online and build your own virtual property.
Many people skip the part of learning how to create a blog because they are too lazy or looking for freeways that are not sustainable.
I have seen many people in India does not start a blog due to the cost factor and even it's such small amount when starting our it could be tough to take that decision to buy a domain name and web hosting set up a blog.
My story of starting a blog
When starting my first blog I remember I was thinking so much about buying a domain name and then web hosting. I was looking for freeways and even started a blog on blogger.com and later felt I wish I did not waste time to start a blog on bloggers or weebly like free platforms.
Then I started a blog on wordpress.com https://fernandobiz.wordpress.com/ which you can see. However, it did not rank on google and got any traffic to earn money while growing. So, I left it is and looking for ways to start my own self hosted WordPress blog.
When I read about top bloggers, I understood that the best way to earn money blogging is to start a self-hosted WordPress blog I own. So, I can do anything on it, monetise it.
Starting my own blog on WordPress was the best decision I made when Is starting my online career.
And that is why I want to help 1 million Indians to start a blog that matters and make money from it. There are many people who recommend various ways to start a blog and even say do this and that. But not many have created a structured plan with a roadmap on how to start a blog and earn money.
In this post, I will basically link you to the best resources you must go through to learn how to start a blog for free in India.
This is the freest way to start your own blog and build a personal blog site like my blog. You can go through all the pages and posts on the blog to understand how I have built my blog to help grow my personal brand as well as support my online businesses.
India is a country I love so much and lived. I have a great team at SeekaHost India offices where we help thousands of people get online with domain names and web hosting.
The most affordable web hosting and cheapest web hosting in India which is best to all.
Many more things coming to India as I am planning a road trip and training people on blogging skills.
That's why I started the blogging academy where you can login in here and learn everything about blogging.
Now let us learn and start your blog.
How to start a blog for free?
To start a blog, you need a domain name and that costs. But how can you then start a blog for free?
You have a few options.
You can start a free blog on WordPress like this one https://fernandobiz.wordpress.com/ if you wish to waste. But if you are new to blogging you might as well start on it right now by heading to https://www.wordpress.com/ so you get an idea about it.
As I said I want I want to help people to get online with a blog and started their own. So I have decided to give 100 free domains for people who are serious about starting their own blog and build it all the way.
To get the free domain and web hosting for 3 months send me an email to fernando@seekahost(dot).com **Please note that if you can actually afford a domain name you must get it and give the opportunity to someone else. But I will give you free web hosting for 6 months if you are starting your first ever blog.
You can head over to seekahost.in to get your domain name by creating an account on the website.
Once you get the domain name email to or open a support ticket from the client area referring to this article. So, the web support team will look at it and have a call with you and provide you with the needed details to host your domain.
If you want to build a private blog, then the SeekaHost App is the best place to get the domain hosted fast. All automated you can get it here.
The prices are the best cheap blog hosting packages online with 24/7 customer support and free access to SeekaHost University.
Once you get the domains next make sure you get it hosted and installed WordPress.
How to create a blog on WordPress?
You can join the ultimate blogging course at SeekaHost University to learn how to create your blog step by step.
Thousands of people from India have gone through the course and started their blog on WordPress.
The course teaches you how to start the blog, build it, design it and then earn money from blogging.
Once you completed the course email to for one on one Zoom session where I will personally guide you on how to perfect your blog and then the monetisation techniques.
I am on a mission to training 1000 people via Zoom to start their own blog and build it to earn money from it.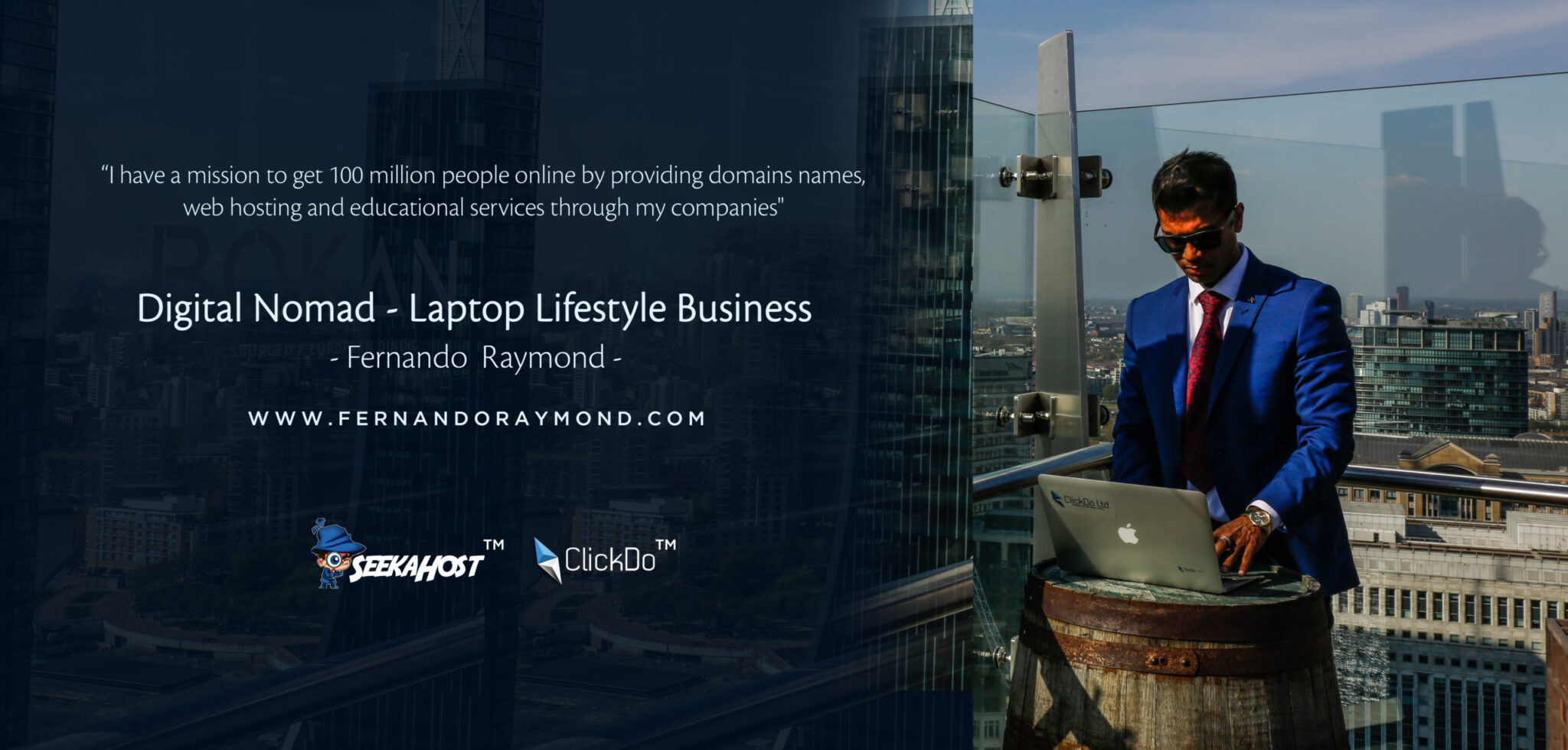 You can see this page where I explain it all!